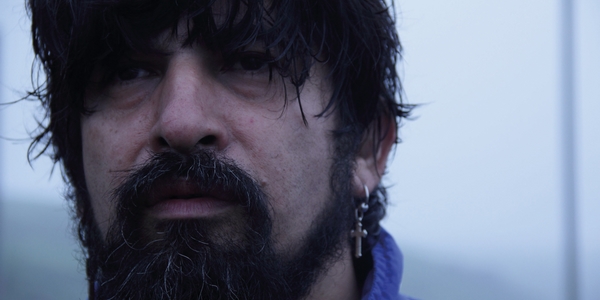 O Festival de Toronto anunciou os primeiros selecionados da 40ª edição, que acontece de 10 a 20 de setembro. O drama "Demolition", de Jean-Marc Vallée ("Clube de Compras Dallas") estrelado por Jake Gyllenhaal e Naomi Watts, abrirá o evento, que é um bom termômetro para o Oscar. Alguns títulos que passaram por Sundance e Cannes estão presentes.
O panorama Galas também traz "Eye in the Sky", de Gavin Hood; "Lolo", de Julie Delpy; "Perdido em Marte", de Ridley Scott; "The Program", de Stephen Frears; "Remember", de Atom Egoyan, e "Stonewall", de Roland Emmerich.
Já entre as Apresentações Especiais destacam-se a animação "Anomalisa", de Duke Johnson and Charlie Kaufman; "O Clube" (foto), de Pablo Larrain; "Dheepan", de Jacques Audiard; "The Danish Girl", de Tom Hooper; "Mountains May Depart", de Zhangke Jia; "Sicario", de Denis Villeneuve, "Un plus une", de Claude Lelouch"; "Youth", de Paolo Sorrentino, e "Where to Invade Next", novo documentário de Michael Moore.
APRESENTAÇÕES DE GALA
Beeba Boys (dir. Deepa Mehta)
Demolition (dir. Jean-Marc Vallee) *FILME DE ABERTURA*
The Dressmaker (dir. Jocelyn Moorhouse)
Eye in the Sky (dir. Gavin Hood)
Forsaken (dir. Jon Cassar)
Freeheld (dir. Peter Sollett)
Hyena Road (dir. Paul Gross)
Lolo (dir. Julie Delpy)
Legend (dir. Brian Hegeland)
The Man Who Knew Infinity (dir. Matt Brown)
Perdido em Marte (dir. Ridley Scott)
The Program (dir. Stephen Frears)
Remember (dir. Atom Egoyan)
Septembers of Shiraz (dir. Wayne Blair)
Stonewall (dir. Roland Emmerich)
APRESENTAÇÕES ESPECIAIS
Anomalisa (dir. Duke Johnson and Charlie Kaufman)
Beasts of No Nation (dir. Cary Fukunaga)
Aliança do Crime (dir. Scott Cooper)
Brooklyn (dir. John Crowley)
O Clube (dir. Pablo Larrain)
Colonia (dir. Florian Gallenberger)
The Danish Girl (dir. Tom Hooper)
The Daughter (dir. Simon Stone)
Desierto (dir. Jonas Cuaron)
Dheepan (dir. Jacques Audiard)
Families (dir. Jean-Paul Rappeneau)
The Family Fang (dir. Jason Bateman)
Guilty (dir. Meghna Gulzar)
I Smile Back (dir. Adam Sulkey)
The Idol (dir. Hany Abu-Assad)
The Lady in the Van (dir. Nicholas Hytner)
Len and Company (dir. Tim Godsall)
The Lobster (dir. Yorgos Lanthimos)
Louder than Bombs (dir. Joachim Trier)
Maggie's Plan (dir. Rebecca Miller)
Mountains May Depart (dir. Zhangke Jia)
Office (dir. Johnnie To)
Parched (dir. Leena Yadav)
Room (dir. Lenny Abrahamson)
Sicario (dir. Denis Villeneuve)
Son of Saul (dir. Laszlo Nemes)
Spotlight (dir. Tom McCarthy)
Summertime (dir. Catherine Corsini)
Sunset Song (dir. Terence Davies)
Trumbo (dir. Jay Roach)
Un plus une (dir. Claude Lelouch)
Victoria (dir. Sebastian Schipper)
Where to Invade Next (dir. Michael Moore)
Youth (dir. Paolo Sorrentino)
(Visited 16 times, 1 visits today)